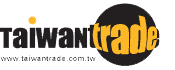 Sign In
LED Light Pulse Therapy for Health & Beauty
Key Features
● According NASA research has determined that visible red light,
is good for healthy, cell and through cellular stimulation at the
specific frequency, can quickly restore to damage body part.
● Erase the appearance of aging.
● The FDA approved narrow-band, high-intensity blue-light
therapy for treating acne.
● Stimulate the scalp cell and create the new hair follicles in the
dermis.
Last Update : 2015-06-26
Loading ...
Recommendations
Loading ...
---
Small Order Recommendation
Loading ...